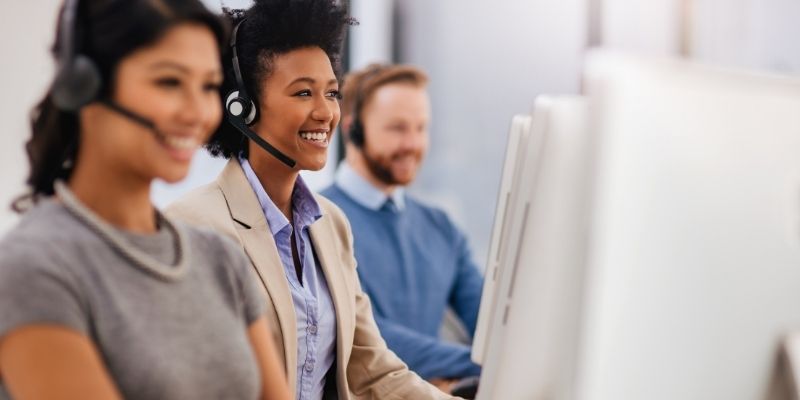 You can't have a successful business without customers exchanging money for a product or service. While that may be a simple fact of reality, there are a number of complex elements involved in the customer experience that could jeopardise the client base of a business at any one time.
Aside from an offering that beats your competition, customers, especially in today's saturated market, want the best service at all points of the purchase journey. If they don't get it, they will simply take their money elsewhere. This is why having the right customer service skills is imperative to the successful running of any company or business.
Whether it's in retail, management, sales or even hospitality, excellent customer service skills will be what makes your customers tell their friends and family about you. If you need to brush up your skills in this area, our range of customer care short courses will teach you how best to exceed customer expectations in any business.
You'll be able to effectively deal with customers, ensure maximum customer satisfaction, understand how to communicate effectively with customers and develop the interpersonal skills required to deal with difficult and irate customers in a positive way.
Why Customer Service Skills are Important
If you're already working in or thinking of working in a customer-facing role, then it's essential to brush up on your customer service skills.
Customer service skills are important because they fulfil customer needs. As the saying goes, the customer is always right, so you wouldn't want your services to let people down because your workforce and systems weren't orchestrated around top-notch service.
There is a direct correlation between satisfied customers and those that make sales and repeat purchases. The obvious customer service skills include good verbal and written communication, but we have listed a number of other skills that are vital to the customer service function.
"Courteous treatment will make a customer a walking advertisement." – James Cash Penney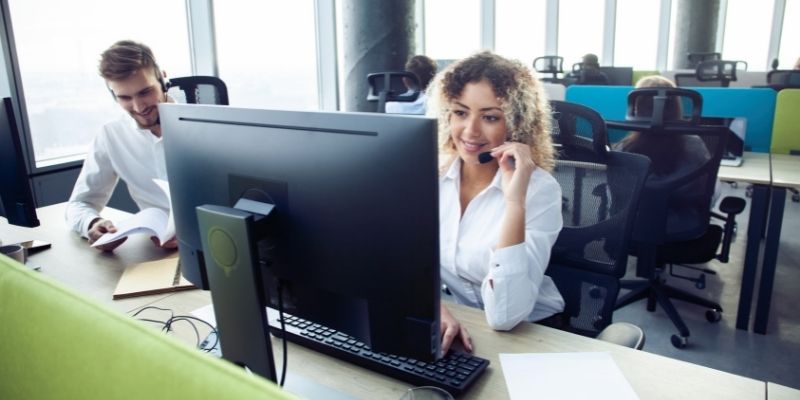 Other Important Customer Service Skills
1. Patience
Being patient is an important customer service skill, especially when dealing with angry or irritated customers. Patience is also important to the company as a whole as it helps you to understand customers' concerns and problems a lot better, allowing the company to improve their services.
Being patient helps you to figure out what a customer wants, and how to provide them with a competent service – rather than just rushing them out the door.
"Exceed your customer's expectations. If you do, they'll come back over and over. Give them what they want – and a little more." – Sam Walton
2. Listening Skills
Being thoughtful and attentive are vital customer service skills. Customer feedback, whether it's positive or negative, is important to manage a company's reputation and allow innovation.
Listening to customers makes them feel valued and appreciated. It's therefore important to be an excellent listener and to be attentive.
"The first step in exceeding your customer's expectations is to know those expectations." – Roy H. Williams
3. Empathy
Being able to empathise with a customer, especially when they may have had an unpleasant experience is invaluable. You have to be able to understand what happiness means to the customer in order to build a positive relationship with them and provide effective customer care.
As such, you need to put yourself in the position of the customer to gain a thorough understanding of their perspective. It's important to understand how a customer feels and really be able to identify with them. This way, you'll be a lot more help to them. You'll also be better prepared to handle difficult customer situations.
"The golden rule for every business man is this: 'Put yourself in your customer's place." – Orison Swett Marden
4. Positivity
Being positive goes a long way in customer service. It's extremely helpful if you have a positive attitude and are approachable to customers you will come in contact with. You're more likely to have a successful relationship with a customer and it helps both you and the customer relax.
Grasping the opportunity to speak to customers new and old and turn every interaction into a good one is essential to providing good customer care, whether that's face-to-face or over the phone.
Maintaining a positive attitude can help keep the customer in good spirits and make their experience an enjoyable one. People respond well if they are approached in a pleasant way, and it can help create a positive buzz amongst other customers too.
"There is only one boss. The customer. And he can fire everybody in the company from the chairman on down, simply by spending his money somewhere else." – Sam Walton
5. Problem Solving
Another one of the essential customer service skills is problem-solving, as it's important to be willing to help customers come up with a solution to the issues they face.
In order to be able to provide an effective solution, make sure you ask the right kind of questions. It's important to understand a customer's needs entirely, so you can make sure you're prioritising the right thing.
The common strategies for problem-solving include brainstorming solutions, active listening, identifying causes of problems and implementing solutions. You also need to make your customers feel like any queries or problems they might have are valid and that you can solve them.
"Right or wrong, the customer is always right." – Marshall Field
Elevate Your Customer Service Skills Online
Customer service skills are the backbone of a successful business. They are vital for generating a good reputation and making a positive difference to a customer's experience.
Though, the customer service function encompasses numerous facets that attribute to whether a customer's purchasing journey is a positive or negative one. So, you need to make sure you're ticking the box in each area, from customer care to customer relations and more.
Stonebridge Associated Colleges is a leading distance learning UK provider, delivering long-distance learning courses that can help you meet and exceed the expectations of your customers at every opportunity.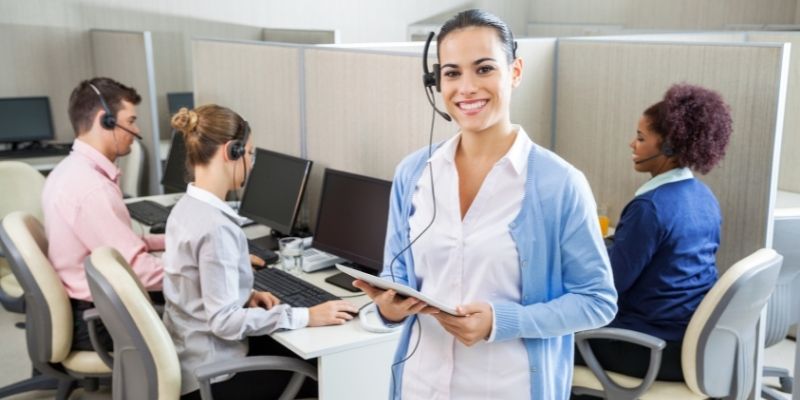 Our customer care short courses include:
Customer Relations
An excellent place to start is with this Level 2 customer care certificate course that will help you and your business enhance your customer relation strategies. The customer care course outline consists of three separate units, including why your firm needs customer care, customer care on the telephone, and reception skills.
These units will teach you the principles and practices of customer care and relations, so you can identify strengths and weaknesses in your customer-related approaches and implement methods to improve them. In addition to this, the course also equips you with strategies to deal with anger, aggression and complaints.
Positive Customer Care
Learn how to enhance the emotional relationship your business has with its customers through this online distance learning course. This customer care training course outline consists of seven online modules that teach you everything from how to make customers feel appreciated to communication techniques when you have to say 'No', and more.
Once completed, this course will have equipped you with the techniques to offer positive customer care on behalf of any business. Afterwards, you will deal with customers effectively, and how to go above and beyond to meet their needs.
NCFE Level 3 Certificate in Principles of Customer Service
If you are looking for a course that teaches you how to advance your skills in all the facets of the customer service function, you should consider completing this online NCFE CACHE Level 3 certificate. It's nationally recognised, so it proves to employers and businesses alike that you have desirable knowledge and customer care abilities.
This online customer care course content consists of units that cover the customer service environment, principles of business, problems or complaints resolution, customer retention and more. By delving into such a broad scope of the customer service function, you will be brought up to speed and develop high standards in all areas.
Overall, you will explore the underlying principles of business, and learn how to deliver customer service effectively across numerous sectors. The importance of equality in the workplace and how to collaborate successfully with other departments will be emphasised. As will effective communication with customers, with the goal of elevating customer care and service.
Enrol Today!
If you want to take your business to the highest levels, getting trained in customer service will help you make your customers your biggest fans. Our distance learning courses can also help you gain these skills at home, whenever suits, so you don't have to take time out of your current job to study.
For these reasons, UK distance learning courses are quickly becoming the go-to for learners looking for a convenient way to build their knowledge.
Find out more about how taking customer care courses online will benefit you. Speak with our Course Executives on 0121 392 8288, contact us online or click to view our online customer care courses below!