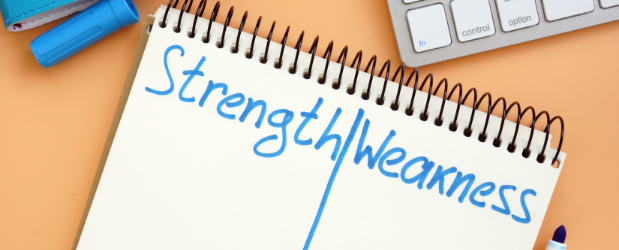 Whatever industry you work in, interviews follow a broadly similar format. The reason for this is simple: it gives hiring managers a good understanding of what you're like as a person.
Ultimately a CV or a job application will only get you so far, your potential future employer needs to get a feel for how you would be to work with. Or how you would handle stressful situations.
Cultural fit is as important as competence in many roles as any gaps in knowledge can be taught.
Teaching is slightly different as competence in the classroom is something you need to have before you start the job. And is why a sample lesson is almost always included in the interview process for teaching jobs.
This isn't necessarily the case when it comes to teaching as – understandably – you need to be able to do the job from the start.
However, being able to identify your strengths and weaknesses is a relevant question as it demonstrates a level of awareness that is important in a teacher.
No one is perfect but equally, you need to know what you're good at. Which is quite important when trying to sell yourself during an interview.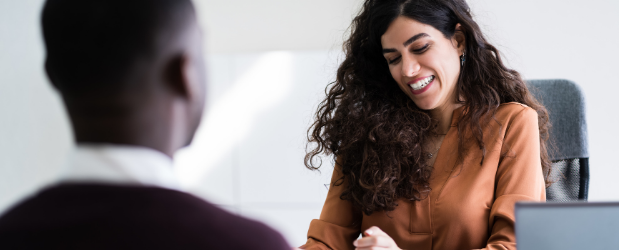 Why Employers Ask About Strengths and Weaknesses
This question can feel like a trap. It's reasonable to assume that highlighting one's weaknesses can do you out of a job.
However, weaknesses are only a problem if you are unaware, unwilling to acknowledge them or unwilling to do anything about them.
Moreover, that isn't why you're being asked. To clarify – you're also not being asked to confess trivial habits like leaving the toilet seat up or drinking milk straight from the bottle.
Your weaknesses should be more in line with you as a person. Things like poor time keeping or letting challenging situations bother you.
You should also be prepared to give examples of what you do to offset them. Remember, having weaknesses isn't a problem, doing nothing about them is.
Similarly, your strengths aren't 'eat an entire box of Jaffa Cakes in one sitting'. Or you can dance the Macarena. Instead, it is things like compassion, the ability to listen or support others. There's no real wrong answer here as long as you're honest and avoid cliches.
For teachers, an understanding of strengths is especially important as you will regularly be called upon to identify them in others, especially those children who lack confidence.
You can identify your strengths by reflecting on your teaching career thus far. Consider the highlights and low points and how you handled those situations. Identify what you learned about yourself from those experiences, whether it's that you're calm under pressure or you're a natural problem solver.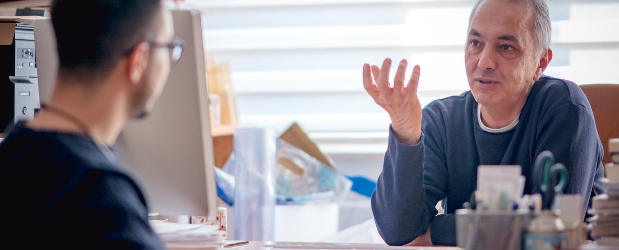 STAR Responses
The STAR interview technique allows you to use stories and anecdotes to effectively illustrate your skills, traits or experiences that are relevant to the questions you're being asked.
STAR stands for Situation, Task, Action and Result.
Many of the questions you get asked in a teacher interview will be behavioural in nature so anecdotal evidence is more or less a given.
The STAR approach will allow you to structure your answers to fully answer the question.
You should also be prepared for follow-up questions that are strength and weakness questions in all but name. This can be asking you when you made a mistake or a moment you were especially proud of.
It can be difficult to think of these things on the fly so have some examples prepared. And yes, it's perfectly acceptable to have prepared examples written down to refer to. If anything it helps as it demonstrates your preparedness.
In all cases, the interviewer will be looking for examples of what you learned from the experience – good or bad. Because even our strengths can grow or develop into new areas of our career. Demonstrating that wider awareness of yourself and your actions is key.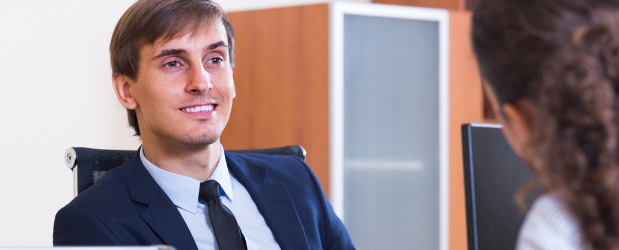 Identifying Strengths and Weaknesses
Many people struggle to identify what their strengths and weaknesses are. Mainly because in our society we get a lot of mixed messages about self-promotion, self-compassion and self-praise. Equally many are all too quick to identify our failings and shortcomings.
This can make it very difficult for us to (a) clearly identify what our strengths and weaknesses are and (b) talk about them without feeling uncomfortable or vulnerable.
Below is a list of example strengths and weaknesses. This is by no means an exhaustive list and purely intended to get you reflecting on your own:
Strengths
Technical skills – this could be IT, audio visual or any other area of specialist knowledge
Creativity – ranging from writing to arts and crafts, creativity takes many forms
Empathy or kindness – a highly valued trait in teachers, especially in primary settings
Organisation – a must for teachers, but something you can learn
Discipline – again, useful for teachers, especially when dealing with spirited individuals
Fairness – the ability to treat pupils or students fairly, despite personal opinion, is essential
Persistence – refusing to give up on your class no matter what
Collaboration – working well with others, be it leadership and TAs makes a big difference
Patience – possibly the most essential skill in a teacher's arsenal
Weaknesses
Lack of technological knowledge (such as a specific software)
Reliance on routine – inflexibility can cause conflict
Perfectionism – this can be a tall order especially when dealing with children
An incomplete understanding of a specific skill – but a willingness to learn is important
Lack of or too much spontaneity – you need a balanced approach
Fear of public speaking – not ideal when teaching
Lack of work-life balance – a hard thing for teachers to maintain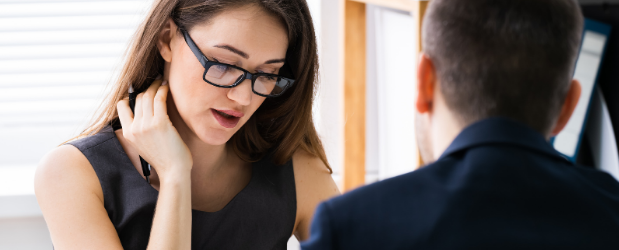 Whatever your strengths and weaknesses, give examples using the STAR methodology. And each time, identify ways that you can improve or what you learned from the experience. Again, it's not about being perfect, it's about showing your interviewer that you have that deeper understanding of yourself.
And also, that you're actively working to improve your strengths and overcome your weaknesses.
If you're considering a career in teaching, we can help. Stonebridge Associated Colleges is a leading UK online course provider.
Our online courses are developed by industry leaders and nationally accredited so you can be confident that your qualifications will be recognised by educators and employers alike.
Click below to view our Access to Higher Education Diploma (Education) to find out how you could be ready to start your teacher training within a year. Or check out our blog to learn more about distance learning.