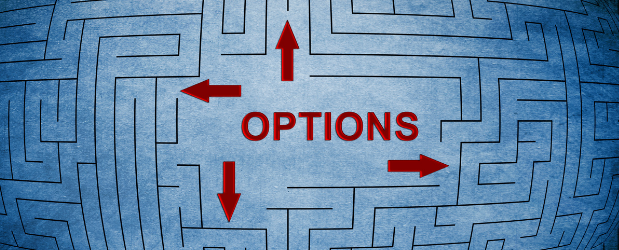 Veterinary science is an expansive area of study that can lead to numerous career options both in and outside of the veterinary practice. It typically attracts animal lovers, but also those who are inclined to combine this interest with others. Providing rewarding career options for people with all manner of professional ambitions.
It takes a team of skilled individuals to effectively run the operations of veterinary facilities. Whether it's front of house teams dealing with animal caregivers, the senior nurses organising the duties of the day or the surgeon holding the scalpel. Each plays their part in improving and maintaining the health of animals.
However, veterinary careers extend much further than the clinic. There are those who dedicate their professional lives to teaching the next generation of veterinary professionals in universities and colleges. Not to mention those who are devoted to advancing the veterinary industry and other practices related to animal health overall.
No matter if you're interested in training, surgical procedures, research or being an important cog in the veterinary machine, there's a career option to suit you.
Find out more about the different career options you can pursue by studying veterinary below. Plus, the courses you can take to get started.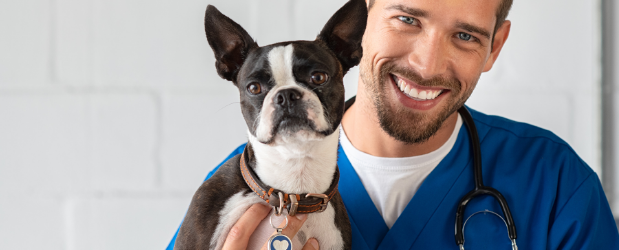 Veterinary Support Assistant
A supportive role in veterinary practice with fewer barriers to entry. As a veterinary support assistant, you would help senior veterinary staff in their treatment of animal patients. Assisting with various duties related to the running of the practice, as well as those concerning patient care. By undertaking these tasks, you free up the time and hands of senior team members. So they can provide animals with more urgent and technical care.
You'll need at least a Level 2 regulated veterinary qualification for the role. Such as this Veterinary Nurse Assistant Level 2 Diploma (RQF).
Veterinary Nurse
As a veterinary nurse, you take on more senior duties within the clinic. Supporting the vet as they operate, delivering certain treatments and monitoring animal patients' conditions pre and post-procedure. You'll also help maintain a sterile and organised practice, as well as have a hand in running it effectively. Aiding both veterinarians and supporting staff, who rely on your skills, knowledge and clear thinking.
To become a veterinary nurse, you'll need to complete a degree approved by the Royal College of Veterinary Surgeons (RCVS).
Veterinary Surgeon
In this role, you're responsible for the provision of medical and surgical treatment for animal patients. Your in-depth knowledge of animal physiology, medicine and nutrition enables you to diagnose illnesses, perform operations and prescribe medications. You'll do everything in your power to keep animals healthy and comfortable during their stay at the practice. As well as prevent diseases and their spread within animals. You can work with small animals like domestic breeds and wildlife. Become a large animal vet and treat animals like farm animals or specialise in exotic species like those in zoos.
You'll need a degree in veterinary science or medicine to become a veterinary surgeon. As well as gain registration with the Royal College of Veterinary Surgeons (RCVS).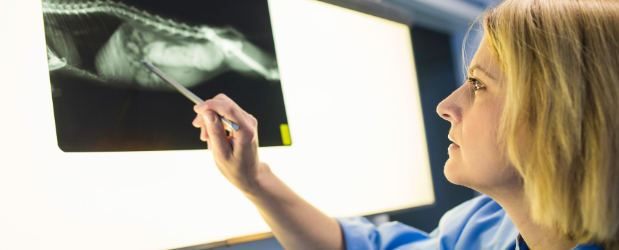 Clinical Coach
If you enjoy teaching and training others, you could become a clinical coach after gaining experience as a veterinary nurse. In this role, you help student veterinary nurses gain the skills and high standard of practical training for the profession. Providing the support they need to progress. But doing so in a way that enables them to complete self-directed learning. This helps improve your own skills too as you are regularly performing a variety of complicated nursing duties. Keeping you up to date with best practice and staying at the top of your game.
To become a recognised clinical coach, you will need to complete a specific online training course. After which, you'll need to attend a standardisation event each year. This Educators in the Canine and Feline Sector (RQF) Level 3 Award will help you become a qualified animal teacher.
Head Nurse
As a head nurse in veterinary practice, you are accountable for leading the nursing teams within the clinic. You are responsible for all aspects of their management, including appraisals and absence management, recruitment, development and performance management. As well as practice health and safety processes. You'll also be expected to act as a role model to the clinical team. Demonstrating desirable traits and working to high standards, to enhance and maintain clinical and leadership credibility. Making sure teams provide a high level of service throughout the practice, from customer service to inter-team communications.
You can move into this position after gaining experience as a qualified veterinary nurse.
Practice Manager
If you're more interested in the business operations of the veterinary practice, you could become a practice manager. This would make you responsible for the provision of business management services. As well as overseeing the daily operations of the veterinary setting. You would make sure everything in the clinic is running smoothly, so veterinarians can focus solely on patient care. As such, your duties could include anything from financial reporting to the organisation and management of patient records. Client services like education and grief protocols, plus community and charity events.
You don't have to be a qualified veterinary professional to become a practice manager. Many people in this role have studied other business or veterinary-based degrees. You could also join the practice at the administrative level and work your way up.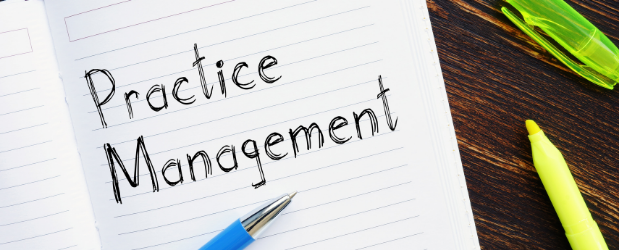 Specialist Nurse
Another popular option for veterinary nurses is to further their knowledge and skills in a specific area of nursing. With additional qualifications, you can take on further tasks and responsibilities. This could be completing minor surgery, taking diagnostic images, monitoring anaesthesia or completing medical treatments under veterinary direction. You'll be regarded as an expert in your area of treatment provision. And be able to command a higher salary as a result.
You'll need to study courses and complete training in areas related to your chosen specialism to become a specialist nurse.
Lecturer
If teaching in an academic environment appeals to you, a career as a lecturer might be more suitable. To be full-time, you'll need to complete at least 20 hours of lecturing each week, typically working between 8:30am-4:30pm. You'll deliver lectures to students and provide them with additional support and advice where required. Marking assignments, providing constructive feedback and working outside of your contracted hours to plan future lessons. You will also need to dedicate time to keep up to date with current veterinary nursing knowledge. As well as changes in the teaching curriculum and teaching practice.
To become a veterinary nurse lecturer, qualified veterinary nurses will need to complete a Certificate in Education (Cert Ed.).
Researcher
Another lesser-known veterinary career that is in no way less important is the research veterinarian. You'd work behind the scenes in clinics and laboratories and complete studies and research that contributes to scientific publications. This work would lead to improvements in the veterinary industry and help solve both animal and human health problems. Discovering treatments and providing vaccines for diseases and other critical illnesses that affect large-scale populations of animals and people.
To become a research veterinarian, you'll need a bachelor's degree in a subject like veterinary medicine, agricultural science or zoology.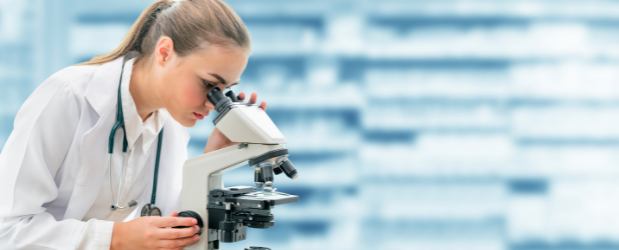 Start with a Veterinary Course
No matter which option you choose, studying veterinary in any capacity can lead you into numerous career opportunities. And you can get a head start in your education for each with an online course.
Making the choice to further your education online allows you to take advantage of flexible study. Something which isn't possible in classroom-based learning. You can enrol whenever you're ready and complete the learning materials at a time that suits you.
You don't have to adhere to a predetermined timetable, quit your job or change your childcare arrangements. Just log on when you have time and gain your education on your terms.
So, no matter if it's veterinary support, coaching, managing a team, specialising or lecturing, there's an online course to develop your knowledge and skills.
You can also study a veterinary degree after completing a science-based Access to Higher Education Diploma. Though each university has its own entry requirements, so it's always best to check before enrolling.
Find out more about starting a veterinary career after studying with Stonebridge Associated Colleges. Simply click to view our veterinary science courses below.