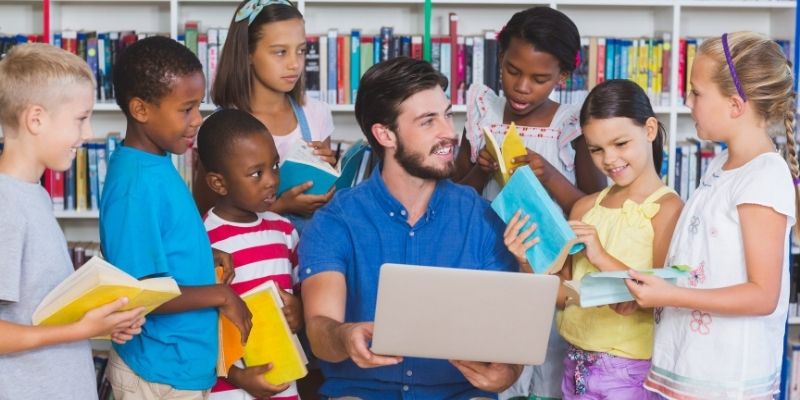 There are many rewarding jobs in education, as each one plays a significant role in the academic and personal development of children, young people, and adult learners in higher education. In most classrooms, the Teacher takes the focal point, but you could argue that the Teaching Assistant is an unsung hero.
Working as a Teaching Assistant is crucial as you will be responsible for supporting children, ensuring that they get the most out of their school life and personal development in the classroom. You will work one-to-one with pupils, as well as in groups, while also supporting the Teacher in delivering lessons and activities.
If you feel that you have the qualities to succeed in this role and are asking yourself, 'what do you need to be a Teaching Assistant?' then continue reading! We delve into the importance of the Teaching Assistant role and the various online courses you can take to achieve your career goal.
Do you Want to Work Closely with Pupils?
Let's discuss the importance of teaching assistants. Would you like to have an important role in pupils' wellbeing and learning? Can you see yourself assisting a Teacher in their job with students? Do you think you can interact effectively with your pupils' parents if necessary?
If you answer "yes" to all these questions, then working as a Teaching Assistant may just be the job you're looking for. It is a job that you're likely to enjoy and one that you'll find fulfilling, knowing that the work you're doing is helpful and meaningful.
If you are wondering, 'what do you need to be a Teaching Assistant?', then among that list is qualifications, such as a Teaching Assistant Level 3 course, but we will explore the academic side later.
The Importance of Teaching Assistants
Teaching assistants play a key role in helping to educate students. A Teacher is tasked with the responsibility of imparting knowledge and ensuring that pupils learn various subjects in a secure teaching environment. This responsibility covers a wide scope of tasks and sometimes, the Teacher is unable to oversee every single task themselves.
This is where teaching assistants come in. They play a key role in supporting the Teacher to ensure that the pupils get the maximum benefit from the learning activities that the Teacher plans and carries out for them.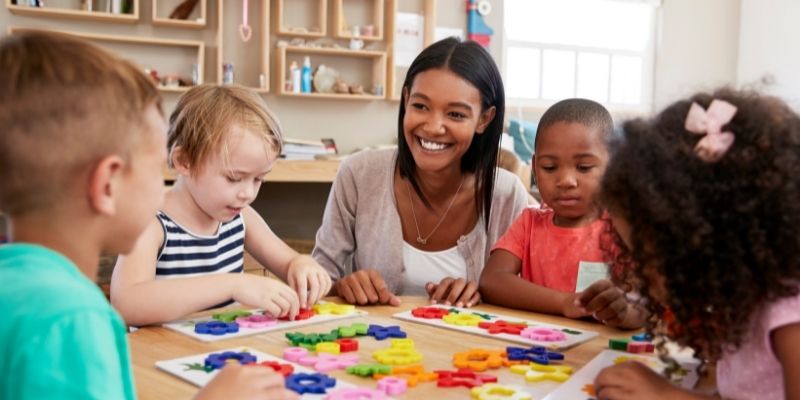 What Qualities Make Teaching Assistants Important?
Students learn best in a safe, nurturing, and happy environment. A Teacher needs help in everything that they do inside and outside the classroom to create and maintain this kind of setting. Providing this help is a Teaching Assistant, who needs to possess a range of indispensable qualities to thrive in this role.
You can learn the roles and responsibilities of a Teaching Assistant through accredited courses, such as the Supporting Teaching and Learning in Schools Level 3 course, but there are some personality traits that you cannot teach. To perform well as a Teaching Assistant, you need to be able to:
Build relationships – Trust is crucial between a pupil and a Teaching Assistant, but in this role, you have to also cultivate relationships with staff and parents
Work as part of a team – While a Teaching Assistant Level 3 course can teach you about pupil development, it cannot teach you how to work well with others. You will be working closely with teachers in the classroom and other staff outside of the classroom, so you must be able to work within a team
Communicate well – As a Teaching Assistant you will be interacting with different personalities and types of people, ranging from pupils to parents. It is essential that you know how to communicate with diverse groups of individuals
Stay dedicated – If you have asked yourself, 'what do you need to be a Teaching Assistant?' one of the main personality traits is passion! Working in education can be fast-paced and challenging, so it is important to love what you do
Teaching Assistants Play a Critical Role
Teaching assistants play a critical role as they are pivotal in building happy and purposeful relationships with pupils, parents, teachers, and other members of the school staff. They play essential roles in the team, contributing their skills in helping pupils grow, learn, and develop into productive members of the community.
How are Teaching Assistants Important Outside the Classroom?
Teaching assistants help the Teacher create a classroom that is conducive to learning. They help keep the classroom neat, clean, and fresh – a place that inspires learning and stimulates curiosity. However, the work of a Teaching Assistant is not done outside of the classroom. In between lessons, they do the following:
Help put away teaching equipment and materials when the class is over 
Teaching assistants help the Teacher map out learning strategies and prepare teaching aids and materials 
Teaching assistants give feedback that is essential in helping the Teacher evaluate their plans and assess their pupils progress 
They assist in daily administrative work 
How are Teaching Assistants Important Inside the Classroom? 
A Teacher may find it difficult to manage the classroom activities on their own when they have many pupils under their care. Teaching assistants provide support by helping to oversee the class. They assist pupils who have questions, need encouragement, or seek assistance to accomplish assigned tasks.
Teaching assistants help manage pupils' behaviour in the classroom by discreetly calling the attention of those who are unattentive or who demonstrate distracting behaviour when the Teacher is talking.
When there are small group discussions or activities, teaching assistants help in supervising the groups. When the class goes out on learning or exposure trips or sports events, the presence of teaching assistants is valuable and reassuring.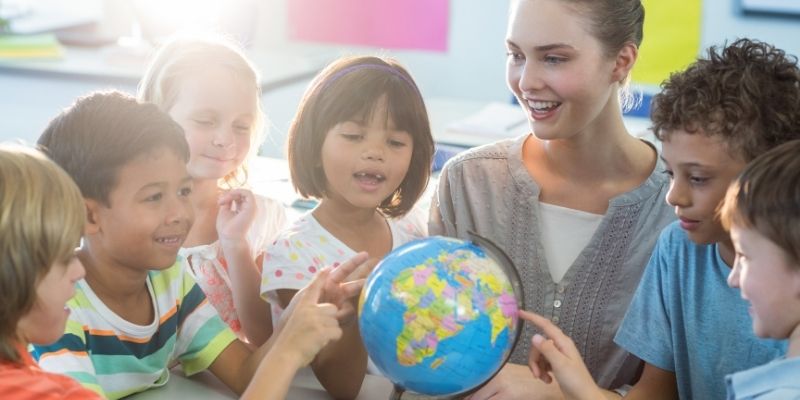 How to Get a Teaching Assistant Job
You should find it easier to obtain an interview and indeed get a job if you either have a qualification, or are currently undertaking an accredited Teaching Assistant course. On the other hand, if you are already enjoying the job of Teaching Assistant, accredited training can help you become more effective and secure in your role.
Here at Stonebridge Associated Colleges, we provide a wide range of online recognised qualifications, including a Teaching Assistant Level 2 course and Teaching Assistant Level 3 courses. We have distance learning courses that are suitable for learners with experience and for those without. Below, we have outlined some of the online courses within our Teaching Assistant range.
NCFE CACHE Level 3 Diploma in Supporting Teaching and Learning (RQF) 
If your passion is to become a Teaching Assistant but you don't have any experience working in education, then the Supporting Teaching and Learning in Schools Level 3 course is ideal for you. Equally, if you already possess accredited qualifications from a Teaching Assistant Level 2 course, you can enhance your skills, enabling you to take on more responsibilities in the classroom. 
Through a blend of online study and practical learning, the Supporting Teaching and Learning in Schools Level 3 course will teach you advanced skills and techniques. The modules you will explore include:
Schools and Colleges as Organisations 
Support Health and Safety in a Learning Environment 
Understand How to Safeguard Children and Young People 
Develop Professional Relationships with Children, Young People and Adults 
Understand How Children and Young People Develop 
Support Positive Behaviour in Children and Young People 
Support Children and Young People During Learning Activities 
Support English and Maths Skills 
As part of your Teaching Assistant Level 3 course, you will go on to study the remaining modules:
Support the Use of ICT in the Learning Environment 
Support Assessment for Learning 
Engage in Personal and Professional Development 
Support Children and Young People's Speech, Language and Communication 
Understand How to Support Bilingual Learners 
Understand How to Support Learning of Children and Young People with Special Educational Needs and Disabilities 
Support Children and Young People During Transitions 
Support the Role of Play, Leisure and Extracurricular Activities for Children and Young People 
After completing a range of online assignments based on the modules covered, as well as a period of practical experience, you will achieve a Level 3 Diploma.
This will enable you to apply for a Teaching Assistant role as you have the added weight of a qualification recognised by the NCFE Council for Awards in Care, Health and Education (CACHE). This awarding body is the UK's leading sector specialist in health, care, and education.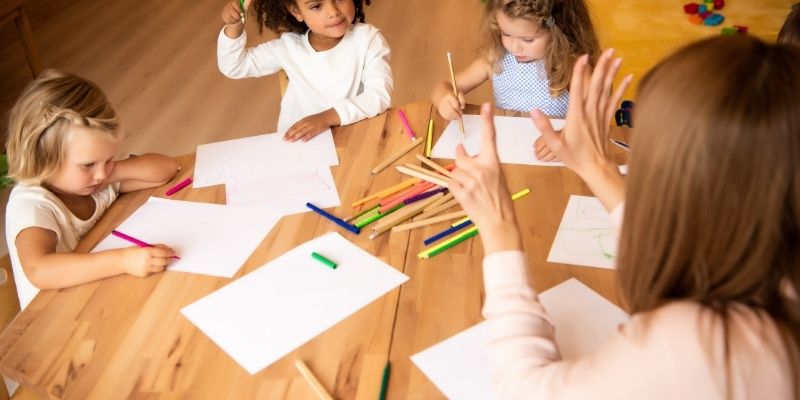 Other Teaching Assistant Avenues 
The Supporting Teaching and Learning in Schools Level 3 course is certainly beneficial for anyone without experience looking to become a Teaching Assistant. Generally, this qualification will help you in your pursuit of roles within early years classrooms, primary, and secondary schools.
If you want to take on an advanced Teaching Assistant role, whether that be in a state school, private school, an early years setting, or a Special Educational Needs (SEN) school, then aim for Higher Level Teaching Assistant. Our Level 4 online course will help you develop key skills that will enable you to take on more responsibility and teach an entire class.
Alternatively, if you would like to specialise in supporting children with special educational needs, then our Special Educational Needs (SEN) – Advanced course will help you achieve your goal. Through a range of modules, you will become familiar with autism, behavioural and emotional difficulties, as well as a range of disabilities. Having this knowledge will allow you to provide the highest level of support to pupils attending an SEN school.
There are a range of Teaching Assistant avenues that you can take, and if you would like to explore our full range, then access our Teaching Assistant Faculty.
Take Steps Towards a Rewarding Career Today!
To find out more information about how to become a Teaching Assistant or how to enrol on our Supporting Teaching and Learning in Schools Level 3 course, speak to one of our Course Executives on 0121 392 8288. Alternatively, contact us online or click below to discover more!