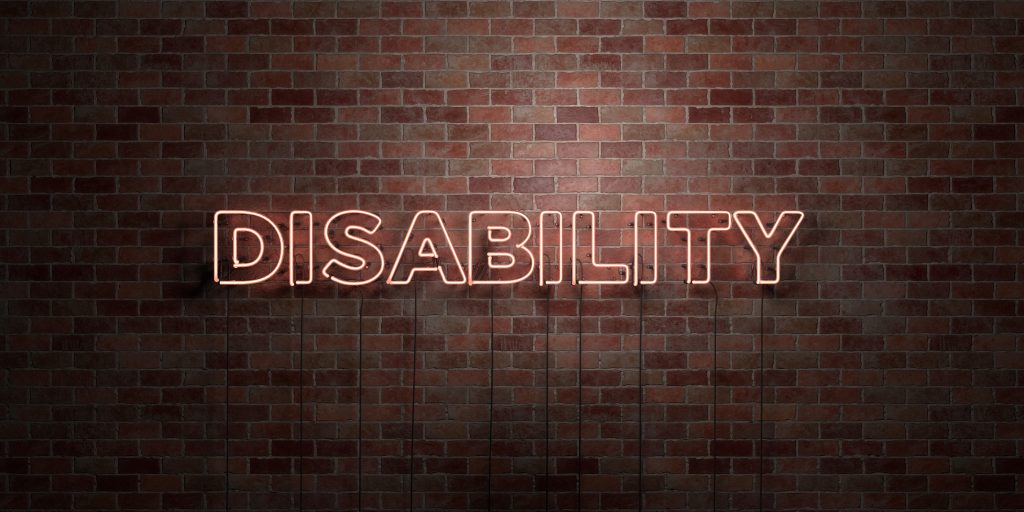 Do you want to understand the issues that people with learning disabilities face? Maybe you want to specialise in Special Educational Needs (SEN) teaching, or train as a Social Worker? Perhaps you're keen to embark on SEN courses. UK residents, you're in the right place! Discover how to achieve your career aspirations, or even just boost your awareness about learning disabilities, with 7 study programmes that focus on learning disability or social care in some way.
Caring for People with Learning Disabilities
From the social dimensions of learning disability to the history and development of services for disabled people, these special needs courses have been designed to give students an insight into learning disabilities and the support they require.
Who's it For?
Anyone who wants to discover the spectrum of learning disability and how to support disabilities of all severities. This is also the ideal foundation course for anyone wishing to work with disabled people within a school or social setting, for example, if they want to undergo SEN teacher training. However, it is just as appropriate for people that want to learn new skills and develop a greater appreciation of learning disabilities more generally.
Where Can it Take You?
After studying SEN courses, UK learners could go on to pursue further education and specialise in a certain area of support for those with learning disabilities. For example, you could focus on caring for vulnerable adults or working with disabled children in schools. Our special needs courses will also help you start a career in either social care or work, helping disabled people to live their best lives.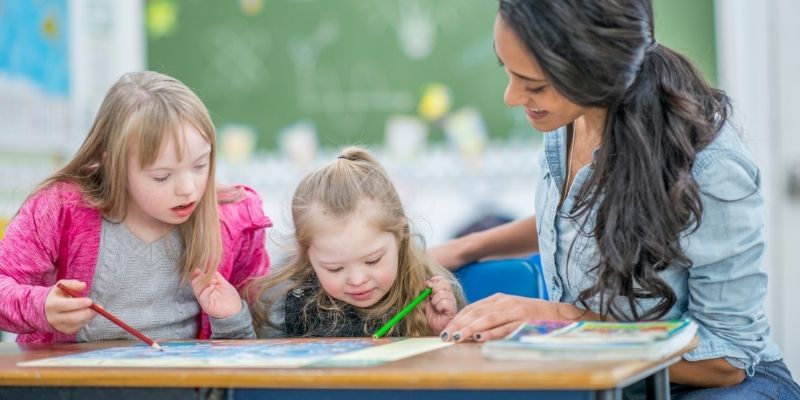 Special Educational Needs (SEN)
These SEN courses, UK learners, cover everything you need to know about special educational needs (SEN) and becoming an SEN practitioner, from how to help children and teenagers reach their learning potential to how to form an appropriate partnership with parents and carers.
Who's it For?
Aspiring SEN teachers embarking on SEN teacher training, Teaching Assistants and anyone who is interested in working with children with specific educational requirements. If you want to understand a child's speech and language needs or any social and emotional difficulties they may face when disabled, this is the course for you.
Where Can it Take You?
You could become an SEN Teaching Assistant or, with further training, a Teacher working in a special educational needs school. The qualification could also be the first step towards a career in social care, in a range of different roles, such as Occupational Therapist, Social Worker and Applied Behavioural Therapist.
You can also take your knowledge further by taking Special Educational Needs (SEN) – Advanced. This is one of the SEN courses, UK learners, that focuses on issues surrounding SEN and is suitable for people who already work with young people with learning difficulties or have some understanding of SEN.
Developmental, Learning and Behavioural Disorders in Children and Adolescents
This course is dedicated to the developmental, learning, and behavioural disorders that can occur in children and teenagers. It takes you through child development, from the expected to the unexpected, to the theories behind learning disabilities such as autism.
Who's it For?
Anyone with no prior knowledge of child disorders. It is ideal for teaching assistants and child carers who want to specialise in SEN or those taking SEN teacher training and want to understand why children behave in a certain way. However, it is just as suitable for you if you're curious about how behaviour is linked with communication or how disorder-related symptoms vary in severity between individuals.
Where Can it Take You?
Following this course, you could develop a specialised Teaching Assistant role or even become a child and adolescent counsellor with further training. As these special needs courses cover the broad spectrum of child learning difficulties and disorders, it is the perfect springboard for further study on this subject. Careers relating to this subject include Behaviour Analysts, Social Workers, Psychologists, and Speech Therapists.
Autism Awareness
Autism is a diverse and complex condition that affects more than 700,000 people in the UK alone. Despite how widespread autism is, few actually understand the complexities of the disability and how to support those with it. Autism Awareness helps to rectify this by providing students with a comprehensive understanding of autism and the autistic spectrum.
Who's it For?
Anyone who wants greater awareness of autism and its effects, along with how to help autistic individuals. Maybe you know someone who is autistic and you want to understand their world a little better, or you wish to know more for work purposes? Either way, this course is perfect for anyone interested in the condition.
Where Can it Take You?
With knowledge of autism, you could forge a career as a Support Worker, Social Worker, SEN Teacher/Teaching Assistant or Occupational Therapist. You could even go on to work for charities such as the National Autistic Society and other organisations dedicated to autism and autism awareness. Depending on your role, you could either work directly with autistic people or with their families and carers.
Autism Awareness is the ideal predecessor to our advanced awareness course, Autism Awareness – Advanced. This course aims to dig a litter deeper into the history and theories behind autism, including the main diagnostic subgroups (e.g., Asperger's) and the science that supports this. If you want to embark on a more theoretical study of autism, these advanced SEN courses, UK learners, will provide you with the information you're looking for.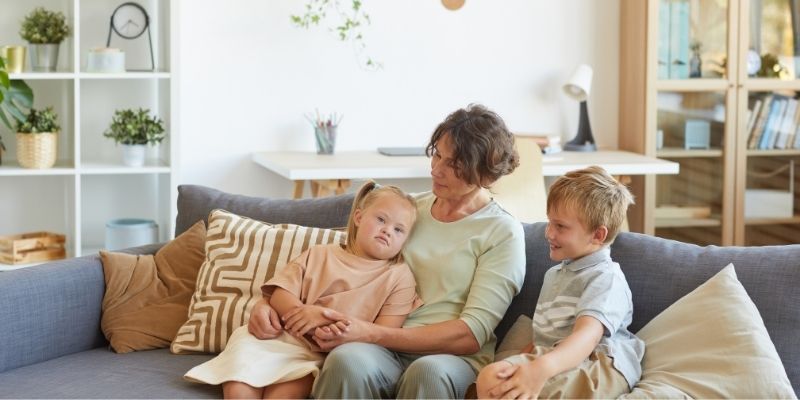 Safeguarding Children with Disabilities
Child abuse is not always visible, making it extremely hard to prevent. It is perhaps even more difficult to detect in cases where the child is disabled. Because of this, it is paramount that people have a greater awareness of child abuse and how the signs of mistreatment can manifest. Safeguarding Children with Disabilities is designed to give you this awareness so that you're able to spot child abuse and work to stop it.
Who's it For?
If you want to understand how and why disabled children are more vulnerable to abuse and the challenges of tackling suspected abuse, this is the ideal course for you. It is also a fantastic training programme for anyone who works with children (e.g. Children's Workforce Practitioner or Teacher) that needs to understand the basic principles of safeguarding.
Where Can it Take You?
Upon completion, you will recognise the importance of safeguarding children, disabled or not. Because of this, you could work in any environment with children. Typical employers include charities such as NSPCC, schools, and social services.
Social Care in Community Care
This is a broad course, covering social care as a whole rather than focusing purely on learning disabilities. It explores a range of important care topics including approaches to care and care assessments, as well as how social services have developed since the 1970s. If you are considering SEN teacher training and want to explore other avenues, then this course could be ideal.
Who's it For?
People who are interested in working in social care or understanding more about community care and its history. If you want to learn how to assist the vulnerable (the elderly or disabled) in society then you will find everything you need to know by enrolling on this course.
Where Can it Take You?
This is a great introductory course to social and community care so you could continue your study and specialise in a certain aspect of care, such as adult care or mental health and social care. It could also lead you to caring for those with severe learning disabilities, which brings us back to the first course mentioned in this post.
Level 3 Certificate in the Principles of Special Educational Needs (RQF)
Covering child development and professional practice in SEN, this Level 3 course covers everything you need to know to work with SEN children in schools.
Who's it For?
Aspiring SEN Teaching Assistants and those preparing for SEN teacher training, as well as anyone who interacts with SEN young adults. This programme is also suitable for anybody who is eager to learn how to support children and young people with certain requirements (speech, communication etc.) so that they can reach their full potential.
Where Can it Take You?
Understanding the principles of SEN could lead to you having a variety of occupations that involve interaction with SEN individuals. These include an SEN Teaching Assistant, Children and Families Support Worker and Learning Mentor. Knowledge in SEN can also help you in a career as a Higher-Level Teaching Assistant (HLTA), Behaviour Support Assistant, Social Worker, or Inclusion Support Officer.
Why is Learning Disability Awareness Important?
Whether you choose to understand learning disabilities via SEN courses, UK learners, and formal qualifications or by taking the time to listen to those with disabilities themselves, having awareness of these disorders is important. Only through learning can we fully understand and help someone.
Plus, not every disability is visible, so building appreciation of the different shapes and sizes disability comes in puts you in an ideal place to make a positive difference in people's everyday lives.
If you want to know more about the above special needs courses, please follow the links provided. If you're interested in other aspects of social work or special education that aren't mentioned above, check out our full list of courses here. Alternatively, give our Course Executives a call on 0121 392 8288 or contact us online. You can also click below to find out more.