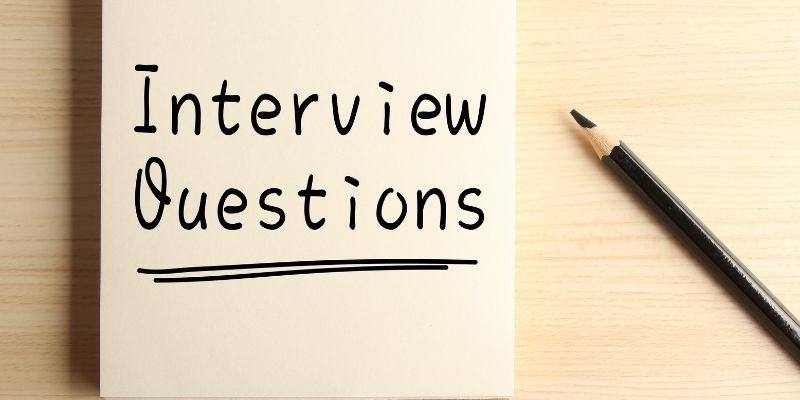 There's so much to be gained by helping children and young people thrive in education. Not only can it be tremendously rewarding for you, but you can help teach, assist and support young learners so they can get the most out of their studies, in preparation for entry to the wider world.
For this reason, Teaching Assistant jobs are incredibly coveted, which also means they can be hard to come by. While every school and even every classroom can benefit from the support these education assistants provide, the number of people vying for the positions is growing.
This means you need to shine in interviews for Teaching Assistant jobs, and that takes practice. If you're struggling to come up with responses to common Teaching Assistant interview questions, we've got the answers!
No matter how hard you try, you can never fully prepare yourself for an interview. However, in the time running up to the big day, it's wise to arm yourself with possible answers and relevant information which may be useful.
If your Teaching Assistant interview is just around the corner, we'd recommend that you give yourself a bit of a head start. To start you off, we have collected seven popular Teaching Assistant interview questions and given our advice on how best to answer them. Have a read through and let us know how you'd answer them!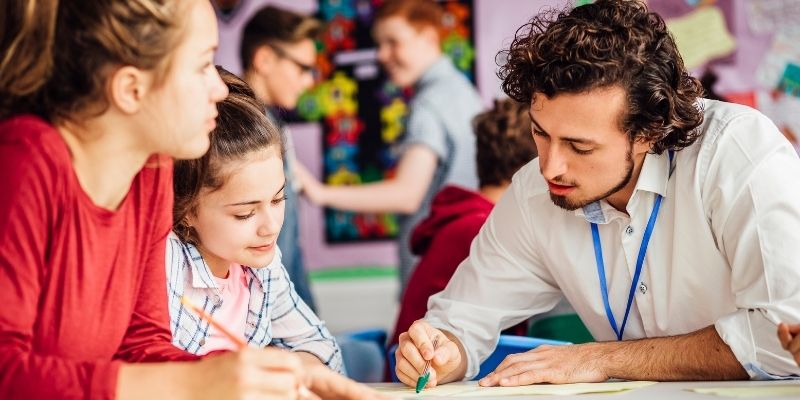 1. Why Do You Want to Be A Teaching Assistant?
Advice:  
People want to find out how to become a Teaching Assistant for a number of reasons. However, the main motivation behind this career is often the desire to work with children and help them reach their potential. While this is a great reason, an original and personal response to this common Teaching Assistant interview question is likely to be more memorable.
Think back to your school days and try to identify how a Teaching Assistant or Teacher helped you and suggest how you'd like to replicate that in your Teaching Assistant role
Or how about drawing comparisons between the role of a Teaching Assistant and any previous roles you've had before pursuing Teaching Assistant jobs
Model Answer:
"The role of a Teaching Assistant is more challenging, varied and meaningful than anything I have done before. I want to work in a field where I can make a real difference in people's lives and witness the positive impact of my work first-hand. I remember how my year 6 Teaching Assistant spent so much time preparing me for my Maths SATs exam. That help was invaluable and I want to be able to provide that for others."
2. Why Do You Think You'd Be A Good TA?
Advice:
Professional teaching assistants are expected to be hardworking, approachable, good with children and creative. While it is good to mention these traits in your Teaching Assistant interview, they are quite general. To improve your answer, we would advise that you provide specific examples of how you embody these qualities. 
It is also worth trying to think outside the box and identifying some less obvious qualities that will make you stand out in your Teaching Assistant job interview
Make a list of things that teaching assistants do on a day to day basis. Go through this list and identify why you, specifically, would be good at each thing typically outlined in a Teaching Assistant job description
Model Answer:
"As well as being hardworking, approachable and good with children, I have a number of qualities which I could bring to the Teaching Assistant role. I am an extremely patient person and I am willing to spend as much time working on one subject, word or calculation as a child needs. I am also very imaginative. This allows me to come up with creative solutions, attractive displays and entertaining games to keep the children amused and focused."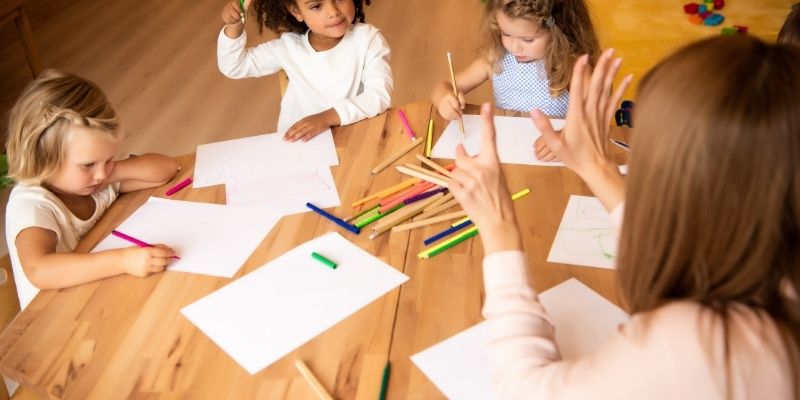 3. Why Do You Want To Work At This School?
Advice:
Schools are keen to employ staff who intend to stick around. This is for many reasons but mostly as it's important for teaching assistants to form a bond with the children they support. Many employers will ask this question in Teaching Assistant interviews to check that you are serious about the school. They may even be testing what you know about the school.
It's good to do your research and have a couple of useful snippets of information up your sleeve. For example, if a school has excelled at something, you should mention it specifically
Head on to your local news website and search the name of the school. You might find details of any programmes, achievements or fundraising activities they've been involved in
Model Answer:
"I am particularly interested in working as a Teaching Assistant at this school because of its unwavering commitment to crafts, performances and extracurricular activities. I believe that creative subjects are just as important as academic ones and that children should be able to have fun whilst they learn. Due to the school's positive reviews, I also believe there will be plenty of room here for me to develop professionally."
4. Can You Tell Us About A Time You Worked Together With Children?
Advice:
Naturally, for this kind of role, employers will want to know about your relationships with children. If you have already worked with kids, you should have no trouble identifying a time where your actions lead to positive results. If you haven't worked with children before, don't worry, there are still ways you can answer common Teaching Assistant interview questions like this.
Think back to a time when you spent time with children in your family or friendship groups and try to draw from there
Something as simple as playing a game of hide and seek with your children or supervising your niece or nephew whilst they were doing their homework would count
Model Answer:
"Although I have no formal Teaching Assistant experience, I have worked with and cared for children on many occasions. Previously, I worked as a Nanny for three young boys. My role would involve picking them up from school and minding them until their parents arrived home at 8pm. As they did not like doing their homework, I developed a game to help make the process more interesting for them. The game turned homework into a relay, where the children would have fun tasks to complete in-between questions. Before long, the children were the ones initiating homework. I think turning typically mundane tasks into something more fun is an excellent way to capture the attention of young learners, and this is something I would take into Teaching Assistant jobs."
5. What Makes A Good Lesson?
Advice:
As a Teaching Assistant, you are not in charge of lesson planning, however, it is still important to be aware of what a successful lesson looks like. If you can identify the important elements of a lesson, then you will be a more productive education assistant.
Think about everything that goes into a lesson. For example, the materials, seating arrangements, activities and classroom management all play a big part in a lesson
Draw from your past experience of either working or studying in a school. Discuss lessons that you think worked and those you didn't
Model Answer:
"A good lesson depends on many different factors. One day something can work and the next day it might not. I think the most important factor to consider is preparation. If the Teacher and the Teaching Assistant are fully prepared, then the lesson will usually be a success. One of my favourite lessons at school was when we were learning about the human body. Our Teacher invented a game called 'body part bingo'. It was really well prepared and so fun that we all managed to remember the specialised vocabulary that day. Of course, that lesson would not have been possible without the Teaching Assistant calming us down and checking our answers."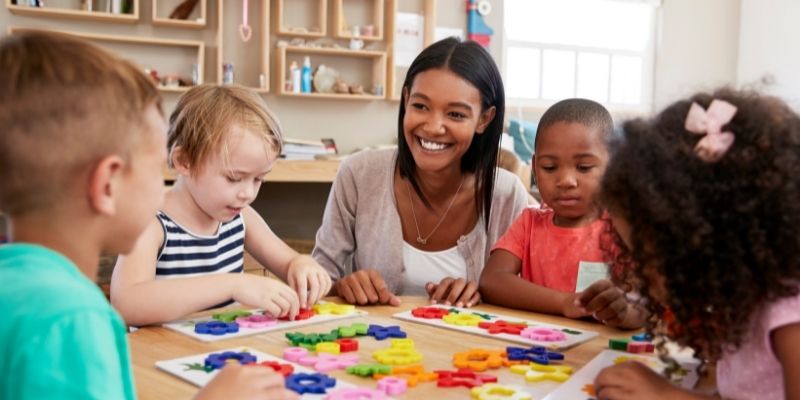 6. What Would You Do If A Pupil Was Disruptive In Class?
Advice:
It is extremely important for a Teaching Assistant to be able to work together with the Teacher to diffuse disrupting situations. Obviously, a level of discipline is required, however, there are a number of more effective ways that teaching assistants can resolve these issues.
It may be worth suggesting some ulterior, more positive methods you might employ when dealing with the situation
Model Answer:
"As a Teaching Assistant, it is important to work together with the Teacher to calm down disruptive children. In most cases, I would follow the agreed disciplinary strategy which had been laid out by the Teacher. This may involve separating children or having a quiet discussion with a disruptive child. If a pupil was constantly disruptive, I might suggest to the Teacher that we devise another way of tackling the issue. For example, we could attempt to reward the child for non-disruptive behaviour before they misbehave." 
7. Can You Give Me Some Examples Of How You Would Contribute To Making The School A Safer Environment For Children?
Advice:
All schools are responsible for safeguarding children, so do not be surprised if there are Teaching Assistant interview questions, safeguarding-related. As a TA, it is important that you are aware of the Teaching Assistant role in safeguarding, and are able to give examples of things to look out for and provide possible solutions to safeguarding problems.
Research the current issues in safeguarding in schools. Find out what common problems educational institutions are facing at the moment
Discuss safety with a child in your family. Find out what makes them feel safe and incorporate this into your answer to this common Teaching Assistant interview question
Model Answer:
"First and foremost, I would make myself aware of the safeguarding systems in place in the school. I would then do my very best to identify anything which may be of concern, no matter how small it may be. Early identification of a problem can make all the difference. I would also see to it that any issues were reported to the correct authority. During this process, I would be considerate of the child's feelings and wishes, making sure they were able to establish trust."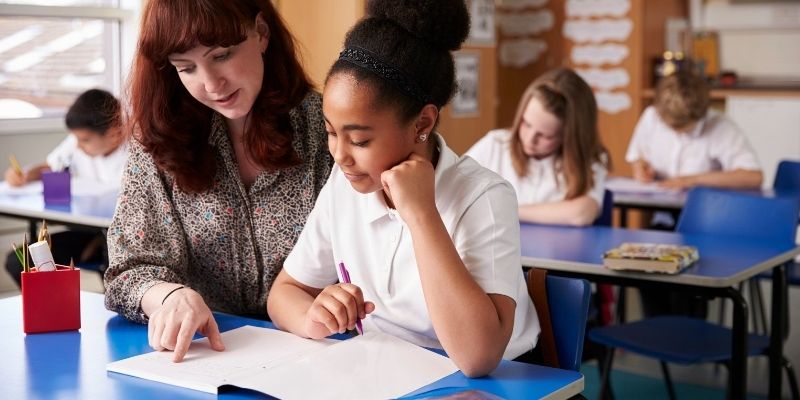 Our Final Tip!
Use the SAR method to answer your questions 
Situation: Refer to the situation you were in when answering Teaching Assistant interview questions. This should really be a particular example from your own experience. The scenario can either involve work with children or can draw on other aspects of your personal life.
Action: Explain clearly how you handled the situation. Take care to detail exactly what you did, not what you might do, or what you would do in the future.
Result: Talk about the results you accomplished. What were the consequences of your actions? Was it successful? If it happened again, how would you change it?
How to Become a Teaching Assistant
A career as a Teaching Assistant will be truly rewarding and your work will really make a difference in people's lives. If you haven't yet got suitable training or recognised qualifications for Teaching Assistant jobs, take a look at the Teaching Assistant qualifications we offer here at Stonebridge Associated Colleges.
In our online distance learning centre, you can study everything from SEN Courses, UK learners, to a Higher Level Teaching Assistants RQF Level 4 Certificate! In addition to online special needs courses, you can also take those that help you tackle Bullying in Schools. You can even study a Teaching Assistant Supporting Teaching and Learning in Schools Certificate RQF Level 3 online.
To get started on any online Teaching Assistant course, UK learners can enrol online or contact our Course Executives to get started. This means you can learn now! Distance learning colleges make achieving your ambition of securing Teaching Assistant jobs more of a reality.
By completing regulated and recognised Teaching Assistant courses, and having the answers to common Teaching Assistant interview questions at the ready, you will be sure to secure a job as a TA!
Get started now by speaking with one of our Course Executives on 0121 392 8288 or by contacting them online. Alternatively, click below to learn more about our qualifications for Teaching Assistant jobs.