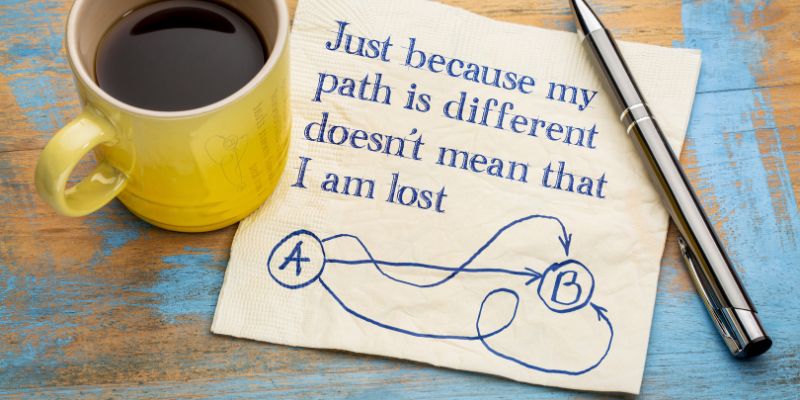 It's the day that leaves many an anxious student fighting their nerves as they await the outcome of their fate: A Level results day. Will you pass? Will you fail? Will it be the end of life as you know it?
While we can't comment on the first two, what we can tell you is though it might feel like failing your A Levels would be the end of the world, it really isn't. There are so many alternative routes you can take to reach your goals.
So, instead of panicking in the run-up to results day, read about the efficient alternatives that will put your mind at ease.
How To Deal With Bad A Level Results
The first thing you should do if the A Level results you receive aren't what you wanted or needed, is to take a step back and look at the entire picture.
While you might have 'failed' to get the results that allow you to cross the threshold to university or get grades that you thought would be impressive to others, you have still accomplished a huge achievement.
Studying is hard, and sitting exams in an intensive shared environment is even harder. There are all kinds of reasons why the anxiety and stress of academic study gets the better of learners of all ages. The thing to remember is you have come this far and you have learnt a lot in the process. It has not been a wasted journey.
The second thing to remember is there are many incredibly successful people who have achieved great things without following the traditional education route. You only need to look at the yearly Jeremy Clarkson A Level results day Tweets to be reminded of this: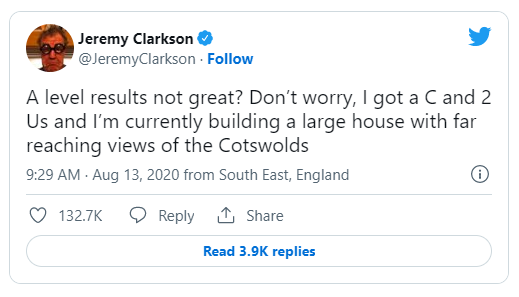 While a little boastful, they help drive the message home: A Level results aren't the be-all and end-all.
Complete A Level Re-sits On Your Terms
The typical go-to option at this point is to re-sit the A Levels you want higher grades in. While you could do this in college, you'd have to adhere to a strict timetable of classes, which is highly unflexible and limits the ability to progress at your pace.
Whereas, if you decide to do your A Level re-sits online, there are no timetables. This makes it so much easier to blitz through the materials you are already familiar with and get your second round of studies out of the way quickly.
Stonebridge College offers both online A Levels and iA Levels in a multitude of subjects, which can both be completed in as little as 6 months!
These courses allow you to:
Study any time of day or night
Avoid going back to class and instead, learn at home
Receive guidance and support from professional Tutors
What's more, if you choose our iA Levels, you will benefit from:
No coursework
No practical exam assessments
More frequent exam dates – get qualified sooner!
The ability to only resit the part of the exam you failed!
We have these online courses available in a range of fascinating and critical subjects, from Physics to Psychology, English Language and Mathematics. So you have every opportunity to complete your re-sits on your terms.
Take an A Level Alternative
What if we told you that there's a way to skip A Levels altogether and get what you need to access university in one course? Well, there is!
Access to Higher Education Diplomas have been designed to do exactly what they say on the tin and help you access higher education (i.e. university) with just one course. This is perfect if you need to re-sit more than one A Level. Plus, these courses don't have exams, so they take away the worry of an intense assessment which can be the downfall of many learners trying to get a pass.
This is why so many aspiring university students are side-stepping A Levels in favour of these nationally recognised Level 3 alternatives.
By studying Access to HE Diplomas with Stonebridge, you can:
Be qualified and apply to university within a year
Meet many degree entry requirements
Develop the study skills for degree-level learning
Complete assignment-based assessments
Learn as and when it suits you
Sound good? Check out the courses that can help you get on the way to becoming a Computer Scientist, Midwife, Social Worker and more on our website!
Go For A Gap Year
While you might be worried you have to rush on to the next step in your journey, you really don't need to. University isn't going anywhere and it's never a bad thing to take some time out to gain a little perspective before making big decisions about your future.
So, rather than let your A Level results get you down, why not take off to an exotic location on a gap year? Besides being a great way to travel the world and explore new cultures, there's also a way to get paid and continue your development ahead of the world of work too.
By getting TEFL qualified, you can earn a living while overseas by teaching English as a foreign language. With English being the international language of business, countries all over the world are on the lookout for qualified TEFL Teachers to equip people with this dialect.
With the ability to be qualified in as little as 6 weeks, this is the fast track way to travelling with confidence and security.
Being a TEFL Teacher, you can:
Teach English all around the globe
Travel comfortably as you earn a steady wage
Put down roots in one country, or visit many by working in different schools
Opt to be an online English Teacher instead and move around freely
Try out teaching abroad through a volunteer internship
Got the travel bug already? Check out our TEFL faculty.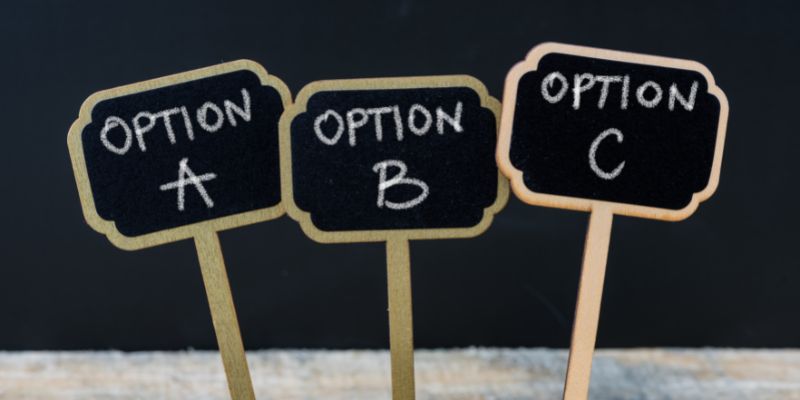 Complete A Career Course
While you could go through re-sits or Access to HE Diplomas to get into university, there are other ways to access gated career opportunities. Granted, some career paths can't be entered without a degree. However, there are many you can now get employed within once you complete an online qualification.
This is not only a great time-saving exercise as online courses are much quicker to complete than a degree, but they are also much cheaper. When you consider the entire set of costs associated with university level study, you can save a fortune by going down the online route.
So, what careers can you get into? Through online Stonebridge courses, you could become an:
Besides helping you enter a rewarding career, online courses allow you to easily juggle other responsibilities like childcare or an existing job with your studies!
Why Choose Online A Level Alternatives?
As time goes by, our needs change. This has called for the education system to evolve to enable a more flexible approach to learning and getting qualified.
This means that today, A Levels aren't the only route to achieving your goal. There are many convenient online alternatives that can see you achieving just as much success but in a quicker timeframe.
This is why so many learners are choosing online study over the classroom, and why you don't have to stress if your A Level results aren't what you were aiming for.
Through our online courses you can:
Save money on your education
Choose from a wider variety of courses
Study from anywhere in the world
Learn on your terms
Qualify faster
Your Backup Plan, Sorted!
Remember, if your A Levels don't go to plan, it's ok. We can keep you on track to success in a way that is more convenient for you. Just call our team to discuss your options and find the best backup plan for your situation.
Call them now on 0121 392 8288 or reach out to them online.