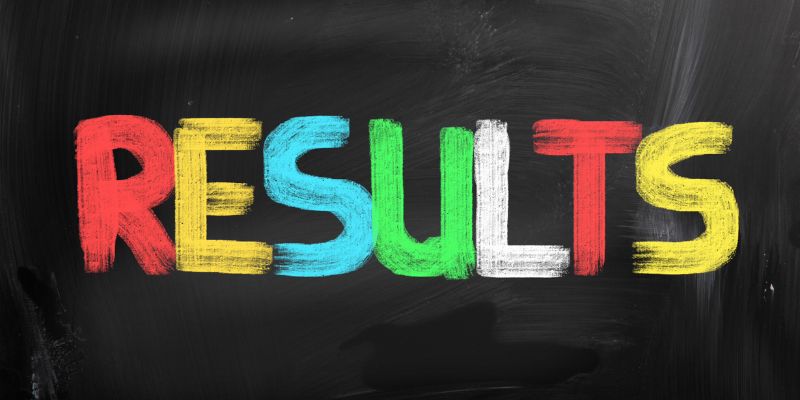 GCSE results day is just around the corner, and if you're one of the many learners awaiting your results, you're no doubt feeling a little anxious about the outcome.
With GCSEs being the traditional stepping stone to higher education and a requirement for most jobs, it's no wonder tensions are high. There's a lot at stake, so the thought of failing your GCSEs can feel like the end of the world as you know it.
This couldn't be further from the truth! Should you find you've not got the grades you needed or wanted on GCSE results day, there are alternative ways to achieve your goals. So, relax, we've got you covered.
What Happens If I Get Bad GCSE Results?
If you open your GCSE results and see grades below what you needed, don't panic! This doesn't mean your dreams of college, university and employment are dashed, you have options.
Remember, many incredibly successful people have gotten to where they are without these qualifications. Lord Alan Sugar, Richard Branson, and even Albert Einstein achieved great things despite not having GCSEs.
A lot of success is really down to sheer grit and determination, but it's also helpful that the education system isn't as rigid as it used to be. Today, you have other Level 2 qualifications to choose from. You also have courses that can take you directly into a rewarding career without the need for any other qualifications, cutting the time it takes to get job-ready.
Study An Alternative Course
It's easy to see why people think GCSEs are their only option when they've been the go-to Level 2 qualification since the 80s.
It wasn't until 2007 that Functional Skills courses were introduced. Designed to boost the nation's numeracy and literacy skills, Functional Skills also give you a GCSE equivalent pass grade when completed at Level 2.  
More employers and universities are recognising these qualifications in place of GCSEs since most want candidates with a good understanding of Maths and English. Plus, being quick to complete, they're a faster way to get qualified.
Stonebridge College's Functional Skills courses can:
Get you qualified in weeks
Put you on the fast track to your goals
Boost your confidence in numeracy and literacy
Give you the tools to tackle subject-related challenges
Take a look at the Functional Skills courses on offer on our website.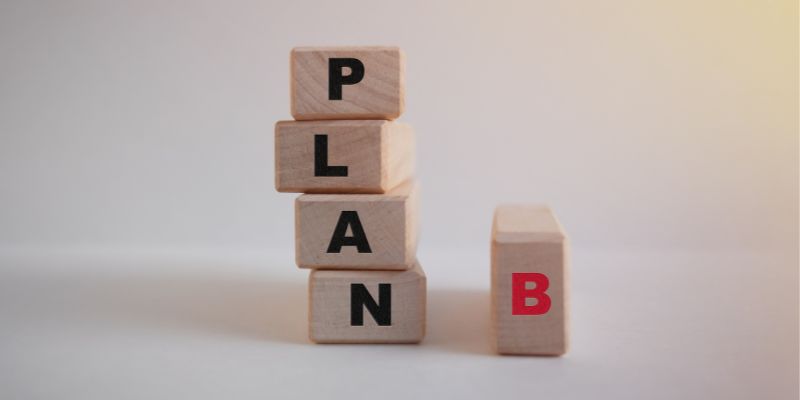 Re-Sit Your GCSEs On Your Terms
The more obvious option would be to re-sit the GCSEs that you failed, but did you know you don't have to do that in a classroom? If the thought of staying back to get your grades doesn't appeal to you, there's a way you can complete your studies from the comfort of home.
Our online GCSE and iGCSE courses can be studied from wherever is most convenient for you. They also don't have any classes or timetables, so they're much quicker to complete than their classroom counterparts.
By choosing this option, you can:
Complete your re-sit in as little as 6 months
Study at a time of day that suits you
Fit your education easily around your lifestyle
Receive professional support and guidance from Tutors
Learn from anywhere in the world!
With this level of flexibility, doing re-sits isn't such a bad option after all!
Enrol On An Online College Course Without GCSEs
Did you know you can start certain college courses without Level 2 qualifications? Many of our online college level (Level 3) courses don't have any entry requirements to enrol. So your failed GCSEs don't have to stop you from progressing.
The only thing you need to be aware of is you'll need your Level 2 qualifications by the time you apply to university. Though, with the ability to complete quick and convenient Functional Skills courses, you can study for these alongside your college level course.
A Level and iA Levels
Our online A Levels and iA Levels don't have entry requirements to enrol. Not only that, they too can be completed in as little as 6 months, so they're way faster to complete than those studied in a college.
These courses also allow you to:
Study when you want
Receive professional Tutor support
Learn at home
Our online iA Levels are also a great option because:
There's no coursework
They don't have practical exams
Exam dates are more frequent
You only re-sit the part of the exam you failed!
Explore our A Level and iA Level subjects on our website!
Access to Higher Education Diplomas
You can also skip A Levels if you want to get to university quickly. This is possible by studying Access to Higher Education Diplomas, which can be completed in less than a year and give you the equivalent of three A Level qualifications!
Not only will this shave off valuable time, but you also don't need GCSEs to enrol! Just complete your Level 2 qualification of choice alongside your Access Course so you're ready to meet all of the university entry requirements by the time you apply to enrol on your degree. Just be sure to check your chosen university accepts them before going down this route, but most do.
With so many options, can study towards a career as a:
And much more! Find out just how many pathways you can pursue on our website!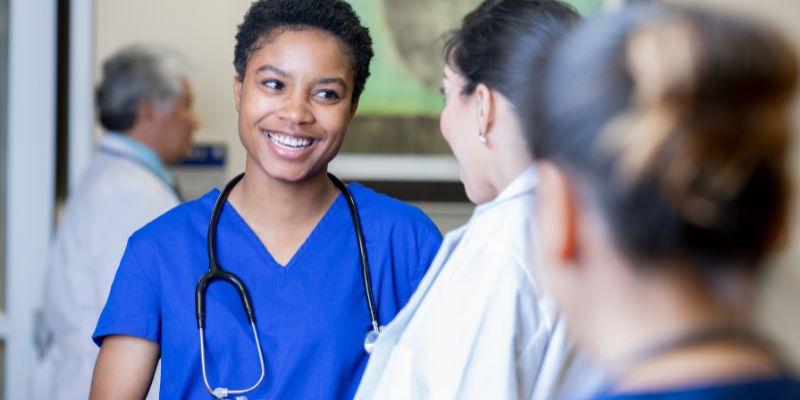 Get Employed Through A Career Course
It's not only possible to skip A Levels, you can even side-step university altogether! There are many courses now on the market that are designed to prepare you for a career that don't have any entry requirements.
Again, to save any disappointment, we would recommend you research what qualifications employers are looking for to be sure you don't need any other supporting grades. Should Level 2 qualifications be a requirement, this would also be another opportunity to study Level 2 Functional Skills alongside the below.
Animal Courses
Would you love to work with animals? Many of our animal courses just require you to have a passion for animal care to enrol!
Why not become an:
Explore these and more on our website!
Business Analyst
Become a critical component of a business by helping to identify issues, find and implement the solutions that will help make it a success as a Business Analyst.
IT Professional
Gain the skills that will make you a desirable hire in an ever-evolving world of technology as an IT Professional.
Leadership and Management Professional
Learn how to inspire and drive change in all manner of businesses and industries as a Leadership and Management Professional.
Mortgage Advisor
Help people understand their options when it comes to getting on the property ladder as a Mortgage Advisor.
Project Manager
Keep the rollout of new products and services on time, within budget and in line with changing market needs as a Project Manager.
Why Study Online?
By choosing to go down the online education route, you'll not only have more options in terms of alternative qualifications you can obtain, but you'll also be in the driving seat of your education.
You can:
Get courses for a better price
Explore a wider range of subjects
Decide when and where you learn
Get qualified much faster
Say Goodbye To GCSE Results Day Nerves
Now you know all the alternative routes you can take, GCSE results day doesn't seem so stressful. You can relax in the knowledge that Stonebridge has the solutions to keep you progressing down the path to your goals.
If you'd like to put your mind at ease further, jump on a call with our course advisors. They can talk you through the best options for you, should you need another one come GCSE results day.
Call them now on 0121 392 8288or reach out to them online.